Shopping Basket
Your Basket is Empty
There was an error with PayPal
Click here to try again
Thank you for your business!
You should receive an order confirmation from Paypal shortly.
Exit Shopping Basket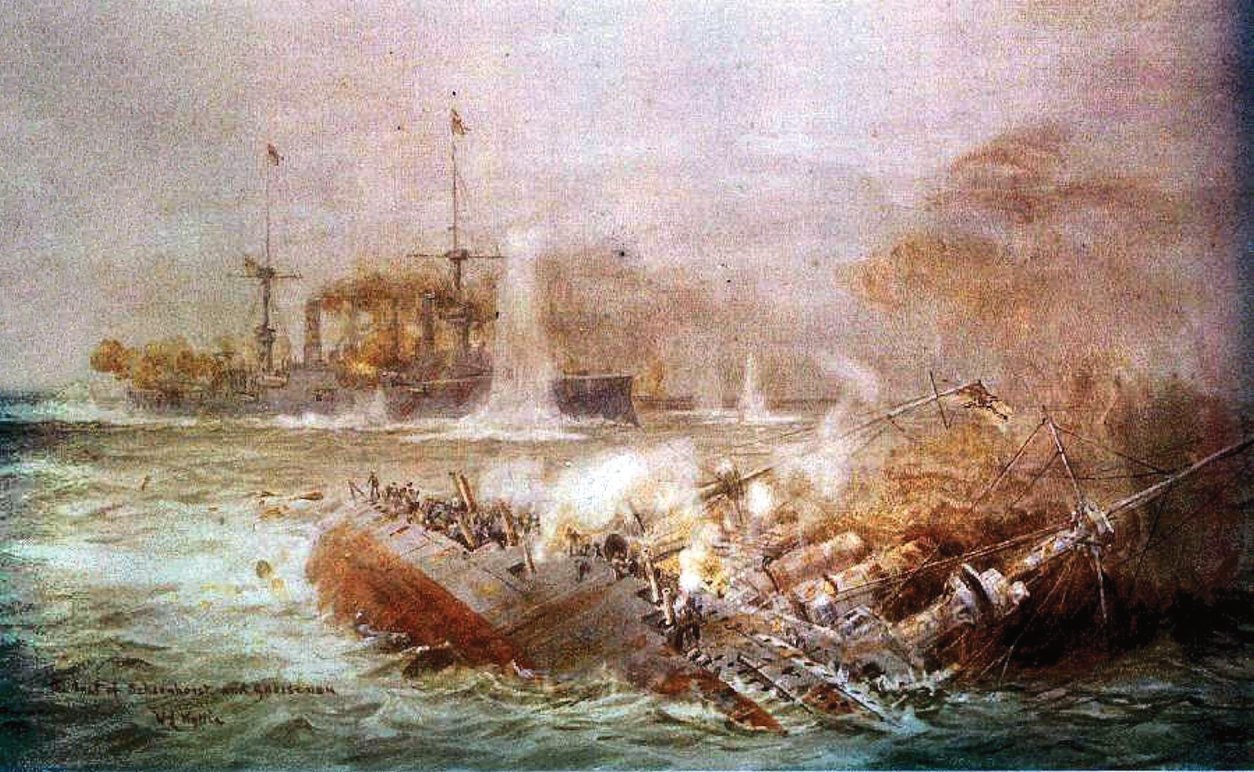 One hundred years ago today the Battle of the Falkland Islands takes place. The British took the defeat at the Battle of Coronel on 1 November badly This was Britain's first naval defeat since the Battle of Lake Champlain in the War of 1812 and the first of a British naval squadron since the Battle of Grand Port in 1810. Retired Admiral of the Fleet Sir John Fisher was reappointed First Sea Lord to replace Admiral Prince Louis of Battenberg, on the eve of the Battle of Coronal. On learning of the defeat Fishers immediate response was to send a large force to track down and destroy the victorious German cruiser squadron.
The overall feeling of Admiral Spree officers after the Battle of Coronel was an immediate return to Germany. Spree's ships had used up half their ammunition, which could not be replenished and already had as much coal as they could carry. Instead Spree ignored his officer and instead proposed the unnesssecery raid on the Falkland Islands before he would turn north to sail up the Atlantic back to Germany.
The one sided battle saw the destruction of the German fleet, the sinking of Scharnhorst, Gneisenau, Nürnberg, Leipzig 1,871 German seaman killed and 215 captured. The British lost 10 naval personnel killed. As a consequence of the battle, German commerce raiding on the high seas by regular warships of the Kaiserliche Marine was brought to an end. However, Germany put several armed merchant vessels into service as commerce raiders until the end of the war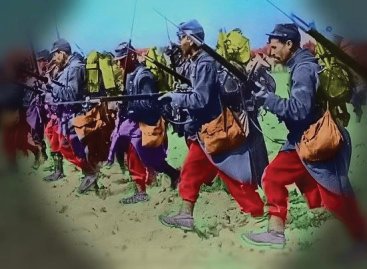 Welcome to the Great War 1914-1918,com blog page. Please feel free to post but if you want to sell watches, Viagra and gawd knows what else forget it, as all posts will be vetted.
My name is Michael Palmer and I would consider myself to be a liberal historian. I do not write books so have no opinions to peddle, I do not believe that every new scrap of paper or scribbled diary entry means that history has to be re-written, and my days of a documentary film maker are over and I despise the use of alternative history. (It didn't happen?)
I am less interested in the military aspect of war then I am in the humanity of war. For example I will not delve too heavily into the delivery of poison gas onto the western front but I will explore the motivations of people like Fritz Haber.
I thought that I would start these early blogs by exploring the motivations for the Great War dealing with the seven mane protagonist France, Russia, Germany, Austria-Hungary, Italy, Japan and Great Britain in turn.
Oh and there is one more pet hate of mine, I despise numbering wars like Hollywood movies, and over the next five years we will understand why this was THE GREAT WAR.
/